Country Pines
Independent Living, Memory Care and Assisted Living in Clinton, Utah
BOOK A TOUR TODAY
ASSISTED LIVING
For guests needing assistance with Activities of Daily Living but wishing to live as independently as possible for as long as possible.
MEMORY CARE
Our highest level of care takes place in our beautiful brand-new secured memory wing. We offer the highest level of compassionate care.
INDEPENDENT LIVING
Spacious one and two bedroom units with ample living area and a full kitchen.
Leading Retirement Community in Davis County, Utah
A Senior Community in Clinton, Utah offering a full continuum of care and an all-inclusive campus with ground level patio apartments for Independent Living, private Assisted Living units, and a safe & secure memory care wing.
Having Trouble Finding the Right Facility for your Elderly Loved One?
You're Not Alone. And We're Here to Help
Country Pines is one of very few senior communities in Utah that offers a full continuum of care. We are an all-inclusive campus that offers 50 ground level patio apartments for our Independent residents, 50 private Assisted Living units, as well as a safe and secure private memory care wing for our residents who suffer from Alzheimer's or Dementia related illnesses.
Services
Country Pines offers a simple all inclusive pricing schedule that is among the most competitive in Utah.
Meals
We are proud to serve professionally prepared and garnished meals daily.
Medical
Our highly capable nursing staff will provide outstanding personalized care.
Activities
Our activity director always ensures that we have a full calendar of engaging activities.
Personalized Nursing
Our experienced staff is always available to help with any range of assistance need.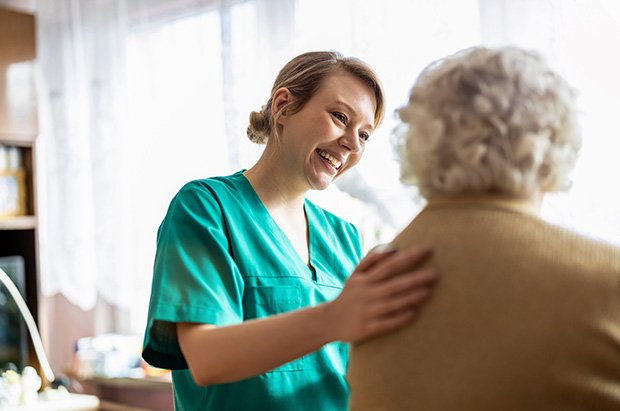 Assisted Living in Davis County – Country Pines
As our loved ones age, it can be challenging to watch them struggle with the activities of daily living. Many of us are reluctant to put them in a long-term care facility, but we may not have the time or resources to care for them at home.
Meet the Founder
Dr. Ericksen
Country Pines is the vision of renowned physician, author, and speaker, Dr. Corey Ericksen. Dr. Ericksen's field of study became personal when his own parents began to show signs of aging related depression. Understanding that medication is only part of the solution, Dr. Ericksen created a stimulating community for his parents that allowed them to maintain their indepenence. Country Pines provides socialization, engaging activities, outings, and high quality nutrition served in a dining room setting.
The Country Pines community is exactly what Dr. Ericksen envisioned for his aging parents. Dr. Ericksen wanted his parents to have all of these services and amenities while maintaining their privacy and independence. Since nothing like Country Pines existed when Dr. Ericksen's parents needed it, he made it his mission to create this very special place.
Reputation
Country Pines has built an outstanding reputation for service and care in the medical community over the past 20 years. With many newcomers into this complex industry of senior care, when you choose Country Pines you can be confident you are choosing a company with an outstanding track record 
Caring Staff
While all Assisted Living Communities offer similar basic amenities, Country Pines is set apart by our amazing group of highly dedicated professionals who have made it their life's mission to care for and serve our highly deserving elderly patients.
Experience
For over 20 years a large professional network of hospitals, doctors, physical therapists, social workers, and discharge planners have trusted Country Pines to care for their patients. A person may simply require an independent apartment with services such as meals, transportation, and on-site staffing.
Country Pines is your Partner in Caring for your Elderly Loved One
Our team of trained medical professionals collaborate to create content for families just like yours. Join our mailing list and we'll send you valuable, relevant content, specifically tailored for the journey you're on.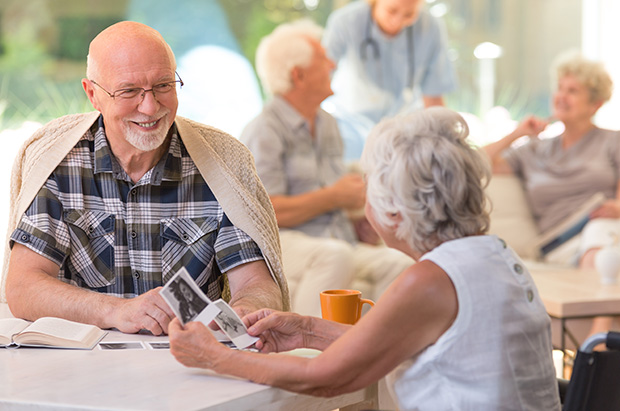 Tell Us About Your Journey
One of our kind, caring staff members will get right back to you